DO YOU WANT TO BECOME A
Financial Analyst / Specialist - (m/f/x), Steyr, Austria
AT OWN3D?
We are looking for a talented and experienced financial analyst / specialist. If you have previous experience in financial planning, liquidity planning, reporting, financial analysis, forecasts, budgets, and the ability to work in a fast paced environment please submit your application below. This is a position available in Steyr, Austria to anyone who meets the following requirements:
Duties
You will assist the STREAM.TV / OWN3D / STREAMHEROES leadership team for Accounting and Finance matters 
Creating efficient and effective month end and quarter end closing processes, managing internal and external audits, preparing financial statements. 
Establishing a robust internal control system and overall controls environment
Developing a strong and efficient finance function (and later team).
Further development of a uniform, continuous reporting system; creating and tracking KPI's and key metrics; simplifying organization, systems and processes.
Managing and improving the forward-looking planning processes: Budgeting, quarterly forecasts and updates of business plans.
Collaborating and partnering with the management team; providing proactive and strong financial support and partnership to the General Manager. 
Studying the business operations and performing independent financial analysis to identify opportunities for improvement, leading improvement efforts.
Managing the cost accounting and product costing systems.
Further developing software, tools and systems to enhance processes within the finance department and enable improved reporting and business insights; driving efficiency; establishing automated management reporting.
Effectively managing and driving improvements in working capital efficiency.
Responsible for tax issues of the company.
Making sure Finance is strongly embedded in the business and acts as a catalyst
Performing other duties as required.
Requierements
Minimum 3+ years of recent Controllership work experience (or equivalent)
As an alternative, Manager within an auditing or consulting firm (Audit, Tax, or Advisory) ideally a combination of both.
In addition to progressive relevant Accounting or Finance international work experience, at least exposure to an international environment.
Proven skills and abilities across all Finance functions, Controller leadership and expertise with demonstrated Finance and accounting experience and knowledge (balance sheets, P&Ls, cash flows, KPIs, consolidations).
Deep knowledge of cost accounting and business processes.
Strong Controllership has been demonstrated through managing efficient period end closings, timely reporting of accurate financial statements and consistently clean internal and external audits.
Strong business analysis skills and business insights that add measurable value.
Collection, analysis, preparation and presentation of financial data for management.
Great to have
Ability to contribute and work within a creative environment.
Superb communication skills. 
Fluent in German and English.
What we offer
OWN3D offers a friendly working atmosphere where people can talk to each other on an equal footing, Competitive salary, a remote, diverse and international team, the opportunity to positively impact other streamer's and viewer's experience. And did we mention flexible working hours.
Compensation
We offer a minimum yearly salary off € 42.000 gross per year (full-time, 40h/week) with an All-In contract. Pay is negotiable based upon previous experience.
About Us
OWN3D is an online brand that creates custom designs, products, and tutorials for anybody wanting to enter the live streaming market. We have been founded in 2017 to work with streamers to make the world of live streaming more colorful. We offer every streamer the opportunity to get the best out of themselves and their stream.
Many streamers have skill and a good connection with their community, but they often lack knowledge in motion design, animation, illustration, and sound design. This is normal, and that's why OWN3D exists. We fill the gap between streamers, community, and stream by providing our customers with high-quality graphics that often act as a confidence booster. We offer the largest selection of overlays, emotes, and panels worldwide. With these products, we support streamers so they can focus on what they love most: streaming and having fun with their community!
Top-tier perks and benefits: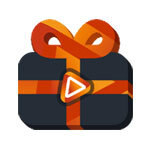 Goodie Bag
We will be sending out swag to celebrate your 3 month anniversary.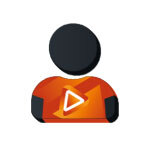 Conventions
At conventions, you will be equipped with new t-shirt designs to show off as a unit.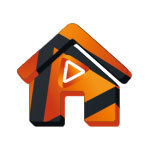 Work Anywhere
We're passionate and flexible. With OWN3D you have the opportunity to work from home or one of our offices.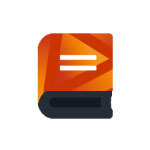 Education
We want our employees to continue their learning and encourage professional development within their fields, which is why we provide books, courses, and other educational supports.
Gaming Nights
Have some fun with your coworkers by signing up for one of our afterwork gaming and social sessions.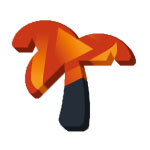 Company Retreats
Our team comes together at least once a year. This brings new ideas and helps you to get to know your fellow coworkers.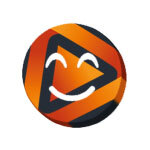 Great atmosphere
A fun, exciting, and inclusive work environment.