DO YOU WANT TO BECOME A
Teamassistenz Buchhaltung, Personaladministration und Backoffice (m/w/x)
AT OWN3D?
StreamTV wurde 2018 unter dem Namen OWN3D gegründet, um Streamer:innen, Zuschauer:innen und Marken dabei zu helfen, innerhalb des Live-Streaming-Ökosystems zu wachsen. Die StreamTV Media GmbH ist führender Anbieter von digitalen Produkten und Dienstleistungen zur Einbindung von Streamer:innen, Zuschauer:innen und Marken im Bereich des Live-Streaming.
Duties
Allgemeine Office Management und Assistenzaufgaben des administrativen Tagesgeschäfts (Datenpflege, Korrespondenz, Telefonbetreuung und Ablagetätigkeiten).
Vorbereitung der Buchhaltung und Ansprechpartner bei Buchhaltungsfragen.
Durchführung von Banküberweisungen.
laufende Personaladministration und Systempflege.
Mitwirkung beim Recruitingprozess und administrative Abwicklung.
Mitwirkung beim Mitarbeiteronboarding.
Unterstützung der Geschäftsführung bei organisatorischen Aufgaben (Terminorganisation, Officemanagement).
Requirements
abgeschlossenen kaufmännische Ausbildung.
idealerweise 1-2 Jahre Berufserfahrung in vergleichbarer Position.
Ausgezeichnete EDV Kenntnisse, insbesondere MS Excel.
aufgeschlossen, motivierte Persönlichkeit.
Hohes Maß an Genauigkeit, Verlässlichkeit und Diskretion.
rasche Auffassungsgabe und genaue Arbeitsweise.
Gutes Organisationstalent.
Great to have
Sehr gute Englischkenntnisse.
Erfahrung mit dem Gaming und Live-Streaming Markt.
What we offer
StreamTV steht für eine freundliche Arbeitsatmosphäre, in der man sich auf Augenhöhe austauschen kann, ein wettbewerbsfähiges Gehalt, ein remotes, vielfältiges und internationales Team und die Möglichkeit, sich ständig in einem dynamischen Umfeld weiterzuentwickeln. ​
Compensation
Aus rechtlichen Gründen in Österreich weisen wir darauf hin, dass das Brutto-Einstiegsgehalt (All-In Vertrag) für diese Position bei € 30.000/Jahr auf Basis Vollzeit, 40 Std./Woche liegt.
Das tatsächliche Jahreseinkommen ist marktgerecht und wird in Abhängigkeit von Ihrer Qualifikation und Erfahrung festgelegt.
About Us
OWN3D is an online brand that creates custom designs, products, and tutorials for anybody wanting to enter the live streaming market. We have been founded in 2017 to work with streamers to make the world of live streaming more colorful. We offer every streamer the opportunity to get the best out of themselves and their stream.
Many streamers have skill and a good connection with their community, but they often lack knowledge in motion design, animation, illustration, and sound design. This is normal, and that's why OWN3D exists. We fill the gap between streamers, community, and stream by providing our customers with high-quality graphics that often act as a confidence booster. We offer the largest selection of overlays, emotes, and panels worldwide. With these products, we support streamers so they can focus on what they love most: streaming and having fun with their community!
Top-tier perks and benefits: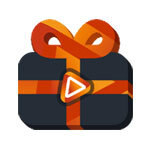 Goodie Bag
We will be sending out swag to celebrate your 3 month anniversary.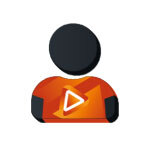 Conventions
At conventions, you will be equipped with new t-shirt designs to show off as a unit.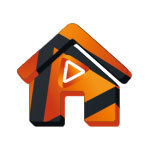 Work Anywhere
We're passionate and flexible. With OWN3D you have the opportunity to work from home or one of our offices.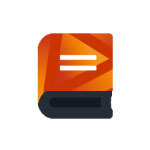 Education
We want our employees to continue their learning and encourage professional development within their fields, which is why we provide books, courses, and other educational supports.
Gaming Nights
Have some fun with your coworkers by signing up for one of our afterwork gaming and social sessions.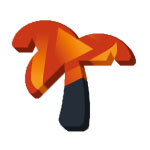 Company Retreats
Our team comes together at least once a year. This brings new ideas and helps you to get to know your fellow coworkers.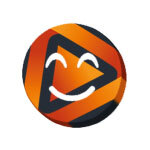 Great atmosphere
A fun, exciting, and inclusive work environment.